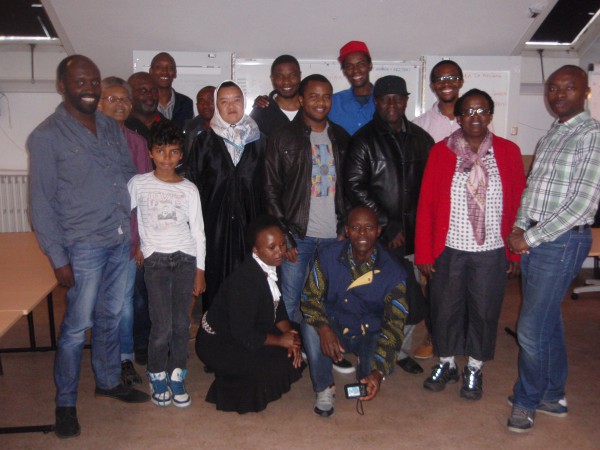 TANDEN GENERAL MEETING: MKUTANO MKUU WA TANDEN  JUMAMOSI 10-10-2015 11HRS:
Swahili version below:
The general meeting will articulate on the reports of TANDEN work produced by the TANDEN Central Committee and giving directions for implementation of TANDEN objectives in the coming period.
AGENDA FOR THE TANDEN ANNUAL MEETING
*Opening session
*Reports from Tanden committee
*Progress of Tanden projects
*To motivate new members to join TANDEN
OTHERS:
*Land scheme for diaspora in Tanzania
*Other agendas will be added in the meeting.
Swahili version:
AGENDA ZA MKUTANO MKUU:
*Kufungua mkutano
*Taarifa kutoka kamati za Tanden.
*Maendeleo ya miradi ya Tanden.
*Kutafuta wanachama wapya.
MENGINEYO:
*Ardhi kwaajili ya wana diaspora nchini Tanzania.
Agenda nyingine zitaongezwa siku hiyo ya mkutano.Kwa wale wenye agenda zao wanakaribishwa kuzifikisha siku hiyo.
Kwa wanachama wote.
Napenda kuchukua nafasi hii kuwajulisha ya kwamba tunatarajia kufanya uchaguzi wa viongozi wa chama pamoja na kamati zote.Hii ni kwa mujibu wa katiba ya chama.
 Nafasi ambazo zitakuwa wazi ni:
1:Mwenyekiti.
2:Katibu.
3:Mweka hazina.
Kwa upande wa Kamati, nafasi ambazo zitakuwa wazi ni upande wa mwenyeviti wa kamati na makatibu wote wa kamati.Wajumbe wa kamati zote watateuliwa/ kupendekezwa.
Tarehe ya uchaguzi mkuu itakuwa: 10.10.2015 siku ya jumamosi Naombeni mkumbeke tarehe hii. Mda ni saa tano asubuhi.
MAHALA:  KULTURSTATIONEN VANLØSE , FRODE JACOBSENS PLADS 4, 1 SAL ,2720 VANLØSE.
 Kwa habari zaidi wasiliana
Tlf: 20278171 Mwenyekiti, Tlf:29898759 Katibu.